PERFORMANCE FEED ME IN 21 MAI 2016 KÜNSTLERHAUS BETHANIEN
English below
Grâce à Sako Kojima et à sa « Hamster collection« , j'ai été invitée à performer Feed Me In à la Künstlerhaus Bethanien à Berlin pour le vernissage de cette exposition, un an jour pour jour après l'avoir performé à Meinblau Projektraum.
Feed Me In a donc fait son retour à Berlin pour une nouvelle édition: un lieu, une journée, vous venez me nourrir.
Remettant en question nos habitudes alimentaires et façon de nous nourrir, Feed Me In offre également une réflexion sur le lien intime qui se crée lorsque l'on partage de la nourriture avec quelqu'un.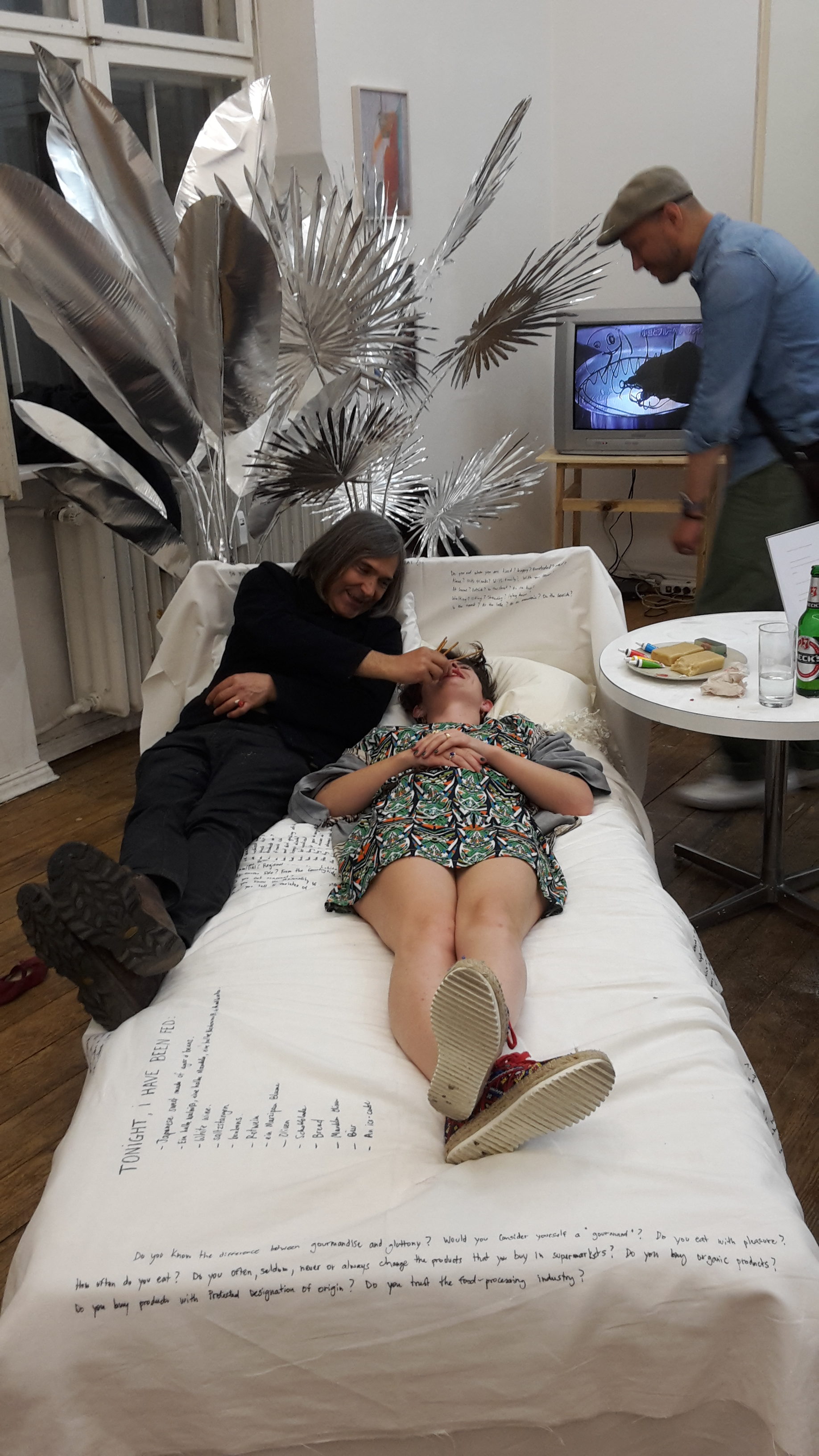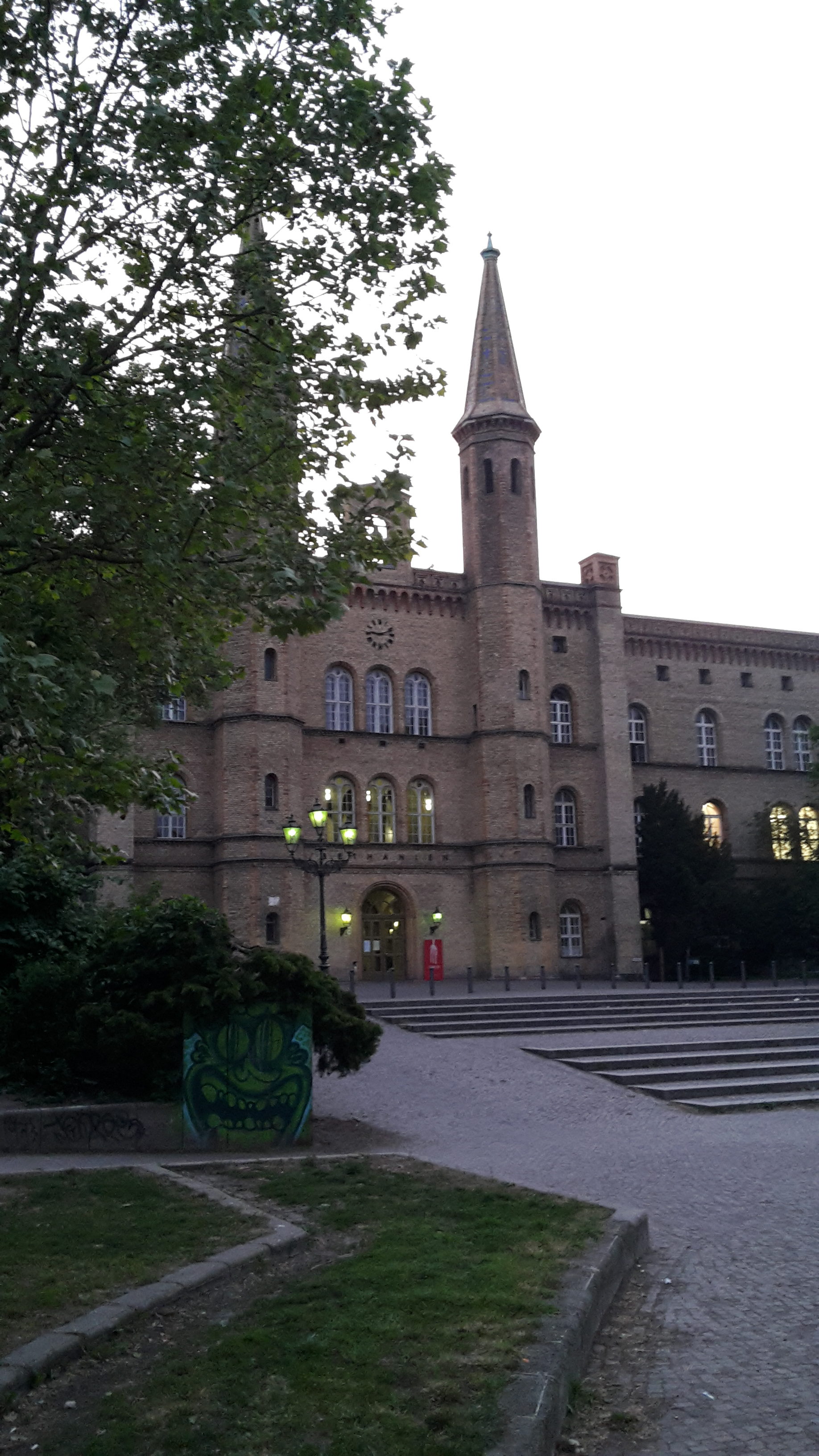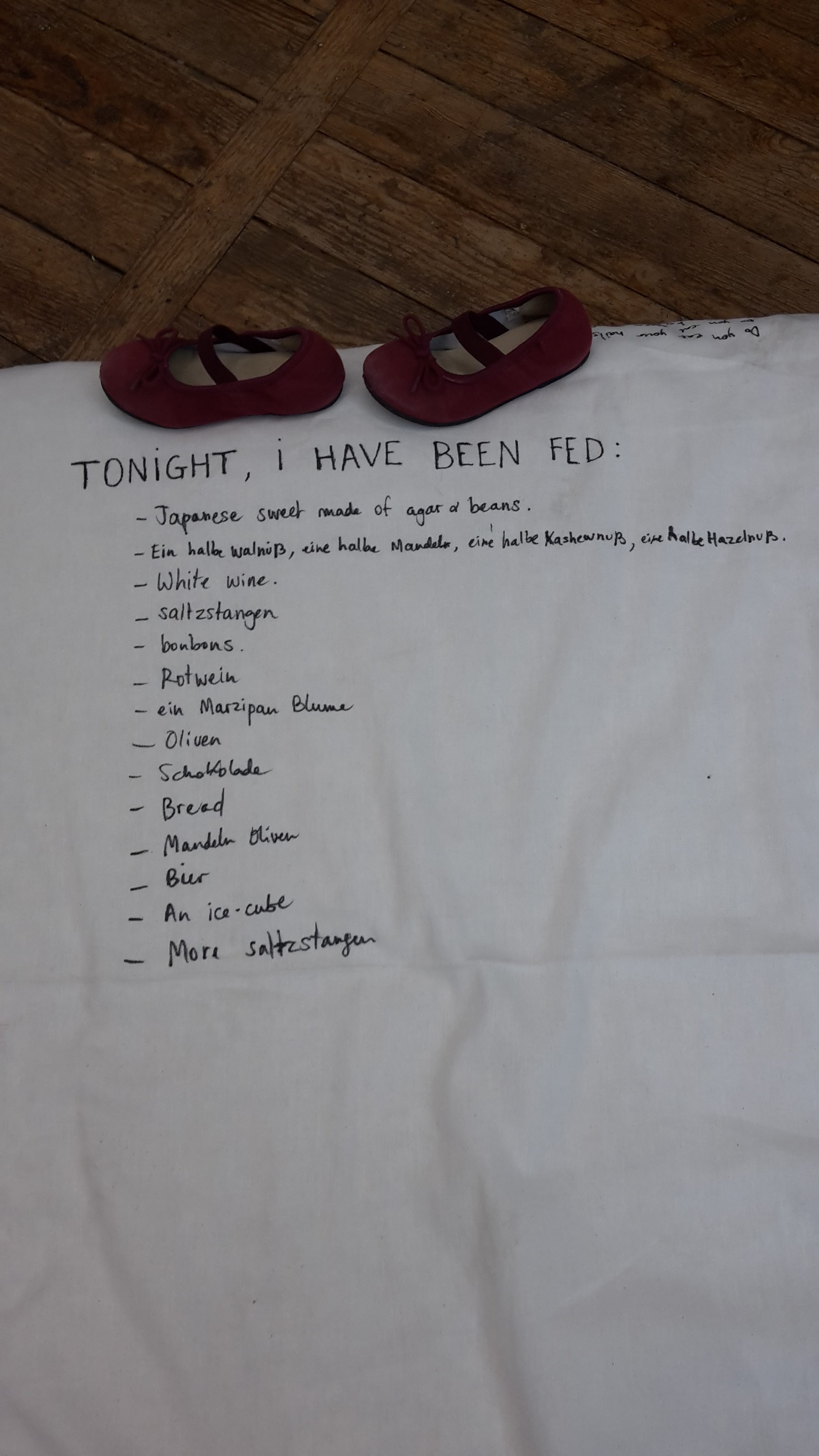 Thanks to Sako Kojima and her « Hamster Collection« , I was invited at the Künstlerhaus Bethanien in Berlin to perform Feed Me In for the vernissage of this exhibition, one year exactly after performing it in Meinblau Projektraum.
Feed Me In made its come back in Berlin for a new edition: one space, one day, you come and feed me.
Questioning our eating habits and the way we eat, Feed Me In also offers a reflection on the intimacy that sharing food lead to.