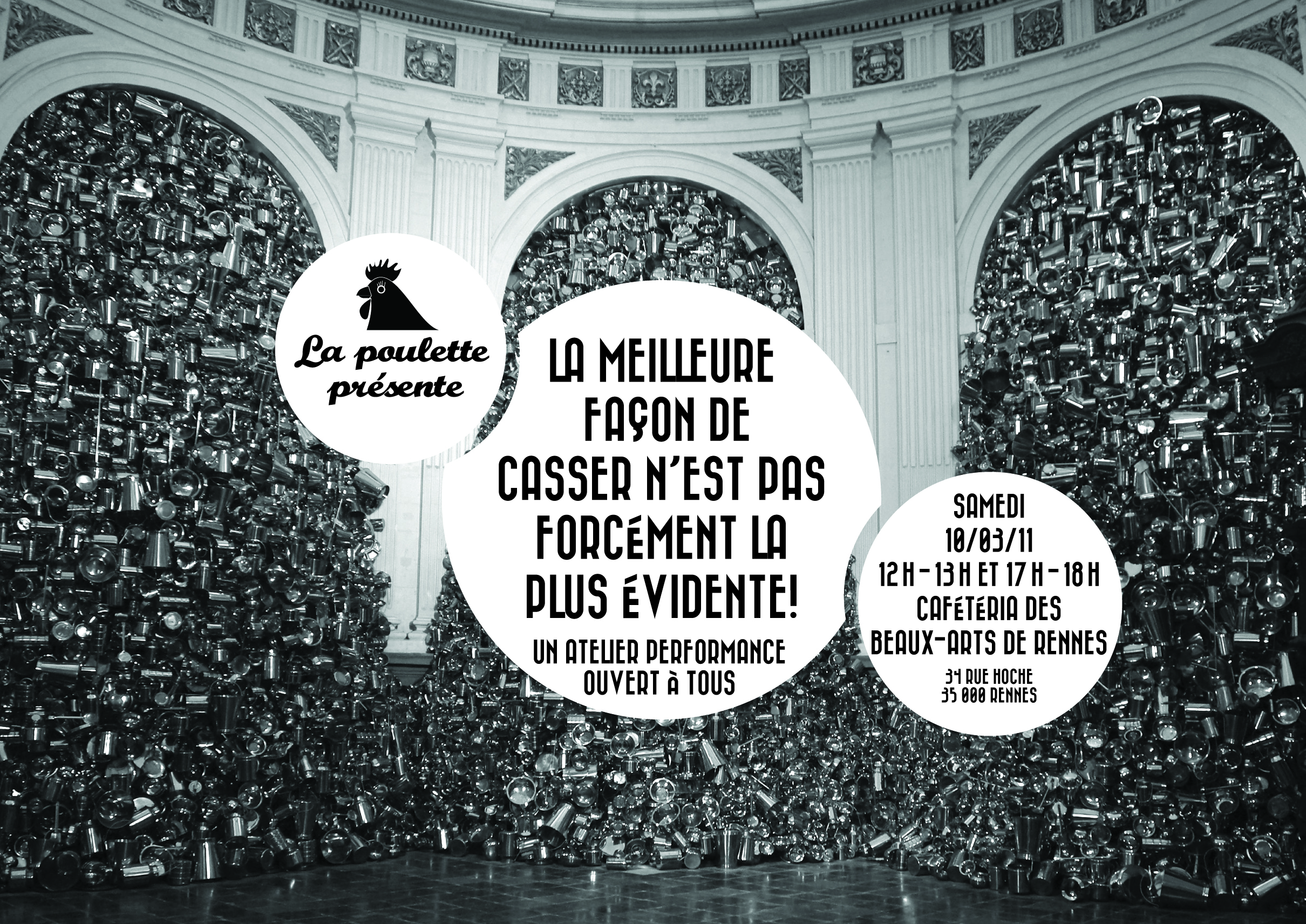 La meilleure façon de casser n'est pas forcément la plus évidente.
Atelier Performance pour les portes ouvertes de l'EESAB 2012.
Inclus:
Domino day avec verres en cristal,
Bowling avec assiettes et céramique,
Pyramide de verres,
Un, deux, trois, soleil! avec assiettes sur la tête.
Freesbee d'assiettes.
The best way to break is not necessarily the most obvious. Performance workshop for the open day of the EESAB 2012.

Including:
Cristal glasses domino day,
Plates et ceramic bowling,
Glasses pyramid,
Green light, Red light with plates on your head.
Plates Freesbee.